Why Do Bad Things Happen to Good People?
The Lubavitcher Rebbe's Answer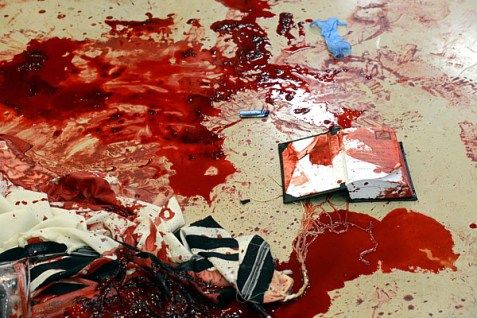 Most of us remember the bombing of Pan Am Flight 103 also known as the Lockerbie bombing. Pan Am Flight 103 was a regularly scheduled transatlantic flight from Frankfurt to Detroit via London Heathrow Airport and New York-­‐JFK that was destroyed by a terrorist bomb on December 21, 1988, killing all 243 passengers and 16 crew on board. (Large sections of the aircraft also crashed into Lockerbie, Scotland, killing 11 more people on the ground.) One of the 243 passengers was Marc Alex Tager, 22 years old from London, seat number 26H.
On 5 Kislev, 5750 (Dec. 3, 1989) Marc's parents, Mr. and Mrs. Tager, came to the Rebbe at "dollars." The interaction is recorded on video. The Rebbe blesses the Tagers that they should be able to report good news in the future. Then the mother turns to the Rebbe and says, "But how can we live with this? We lost our son. How can we live this
The Rebbe looks extremely serious and says, "After everything that has befallen the Jewish people in our generation, we cannot fathom the tragedies. G-­‐d allowed them to do it. His reasons we do not know. But since we've seen what happened and the whole world was silent and even aided them and G-­‐d has not yet responded, the one thing is, it must reinforce the demand that it is high-­‐time that Moshiach must come."
The look of relief on the face of the parents is immediate. The mother nods, "Moshiach. We must wait for Moshiach." And the Rebbe adds, "He will answer all of the questions."
We know that everything is for the good, but we don't yet see it. But there is only one solution to this. Moshiach must come, may it be now, and we will have all of our questions answered.